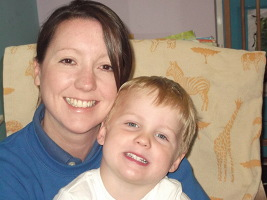 Nikki
Nursery Manager
I've been manager at Culham Science Centre Nursery & Preschool since 2006. Over time I've created a fantastic, very capable, highly motivated and supportive senior management team who are all passionate about giving your child the very best standards in childcare. I've overseen the expansion of the nursery to create a whole new purpose built preschool designed to optimise our beautiful setting; and we are constantly innovating and improving what we do - every day I have members of my team coming to me with suggestions for how we can improve things in large and small ways. I'm very proud of the nursery. I'm lucky enough to have an Outstanding team supporting me and Ofsted agreed in their inspections in 2012 , 2015 and 2020!
I am extremely excited by this new venture where we will be taking all of our outstanding childcare skills to an additional location just a mile away from Culham Science Centre. Culham Village Nursery and Preschool is a delightful setting and I will be spending my time at both locations.
I love children and have two grown up boys of my own who I adore spending time with. My husband and I love camping with the boys and enjoy keeping fit. I've been known to like the odd glass of wine as my other passion is cooking. I'm a qualified Primary School Teacher as well as an Early Years Professional and have an Advanced Post Graduate Certificate in Education.